MUOGRAPHERS2019
GENERAL ASSEMBLY I
TUESDAY, 24 SEPTEMBER, 13:00-19:00, RESIDENCE OF THE AMBASSADOR OF CHILE
---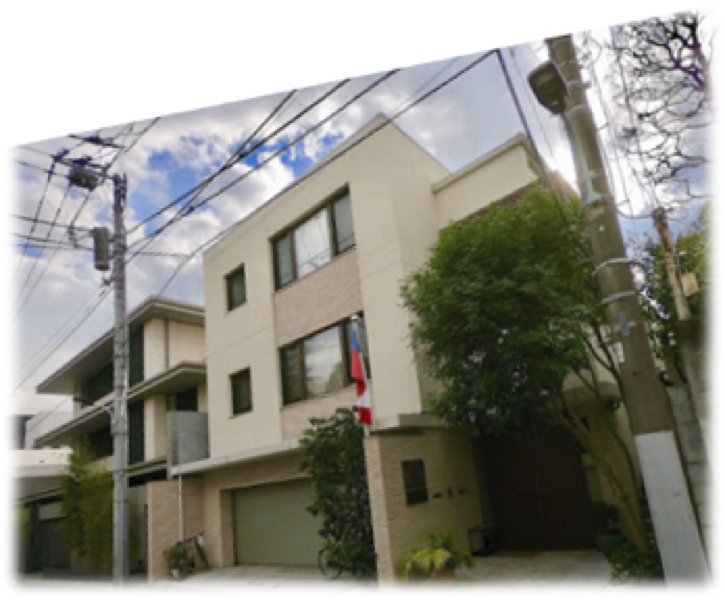 ---
Muography is a novel x-ray technique to apply modern physics, which has been mainly focused on understanding the fundamental sciences such as relativistic theory or quantum physics, to human lives. This innovation has made it possible to access what was invisible to humans in our entire history; the inside structures of erupting volcanoes, ancient pyramids, active nuclear reactors, large infrastructures, etc.
---
We label any of large solid structures on Earth which are strongly related to our daily lives, either natural or artificial, the solid humanosphere. Muography can be an important tool to aid our understanding and utilization of the solid humanosphere to provides solutions for the land system change, climate change, freshwater and clean energy use, to establish a low-carbon society, safer water environments, and resilient cities.
---
Worldwide muographic innovations continue to expand and generate new solutions for SDGs. In order to further facilitate the endeavors of global muographers, the International Muography Research Organization of the University of Tokyo cooperates with the Institute for the Advanced Study of Sustainability of the United Nations University to host the international symposium "Muographers for SDGs", and the signing ceremony of the Hungary-Italy-Japan (HIJ) agreement "Development of the Next Generation Muography Monitoring System with an HIJ Partnership Towards SDGs" follows to commemorate the 150th anniversary commemoration of the diplomatic relationship between Hungary and Japan.
---
The key concept of this event is to find solutions for climate change and resilient societies with innovative sensing and monitoring technologies. This topic along with plans for the future role of muography in the 2030 agenda for sustainable development will be discussed at this symposium.
---
OUTER SPACE SESSION PRESENTORS
---
Welcome Address
His Excellency Julio FIOL, Ambassador Extraordinary and Plenipotentiary of the Republic of Chile
01:00-01:05 p.m.
---
Keynote Speeches
Giovanni Leone
Innovations at Atacama University and its Muographic Interests in Planetary Sciences
01:05-01:35 p.m.
---
Hiroyuki Tanaka
History of Outer Space Muography and the Idea for Flight-Proven Muography
01:35-02:00 p.m.
---
Hideaki Miyamoto
Space Missions and Proposals for Outer Space Muography
02:00-02:20 p.m.
---
Coffee Break (2:20-2:40 p.m.)
---
TECHNICAL DEVELOPMENTS SESSION PRESENTORS
Keynote Speeches
Ignacio Lazaro
LSBB Muography Projects and the multi-technique approach towards water sustainable management
02:40-03:10 p.m.
---
Dezso Varga
Wigner Muography Projects
03:10-03:25 p.m.
---
Domenico Lo Presti
UNICIT Muography Projects
03:25-03:40 p.m.
---
---